Home -> News
Global Tech Startup Event in Asia InnoVEX 2017 Coming in May.
Global Tech Startup Event in Asia InnoVEX 2017 Coming in May Innovative Pavilions and Startups Exhibiting in Taipei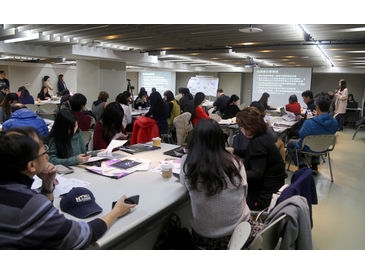 The Taipei Computer Association (TCA), organizer of COMPUTEX TAIPEI, stated that global tech startup event in Asia, InnoVEX 2017, will be held from May 30th to June 1st at the Taipei World Trade Center Hall 3. Startups have confirmed their booths on March 2nd and will fill the exhibition hall to full capacity during InnoVEX. In its debut in 2016, InnoVEX received positive feedback from international and local startups and investors. TCA pointed out that the theme of InnoVEX 2017 will be "Discover Future from Asia," with startups, incubators, and organizations from Asia showcasing AR/VR, IoT, wearable technology, Cloud, health tech, energy-saving technology, and other innovative applications and solutions. Leveraging buyers and manufacturers from COMPUTEX, startups can create, connect, commercialize, and also speed up their process of finding potential partners at InnoVEX. Additionally, InnoVEX will collaborate with LINE this year and provide the handy LINE BOT service to enhance exhibitor and visitors' experience.

Innovative Pavilions Gather Asia Startups

Since InnoVEX has been highly acclaimed in terms of scale of exhibition, degree of internationalization, and networking activities, many organizations supported by the Taiwan government such as Asia-Pacific Economic Cooperation (APEC), Asia Silicon Valley Development Agency (ASVDA), Taiwan Association for Virtual and Augmented Reality (TAVAR), and Asia Pacific ICT Alliance (APICTA), will be organizing pavilions this year at InnoVEX to let startups showcase their products or services. Furthermore, eight Taiwanese university incubators will also gather early-stage startups at the event. Tech startups such as Flux, Glamorfy, Goodpatch, Leopard Mobile, and SmartFuture will also be taking part in InnoVEX 2017. Moreover, Might Electronic, a well-known company among Taiwan's Maker Ecosystem, will officially join InnoVEX this year to help startups build their product from prototype to mass production.

LINE BOT Enhances InnoVEX Exhibitor and Visitor's Experience

To provide exhibitors and visitors with greater convenience and enhance their experience at InnoVEX 2017, TCA announced its collaboration with LINE to launch an InnoVEX official LINE account that comes with the helpful and user-friendly LINE BOT services. Visitors can retrieve the newest information, register for forums, confirm Pitch schedules, and search for exhibitor information through LINE BOT and can even directly contact the exhibitors they are interested in with the exhibitor's LINE@ account. InnoVEX official LINE account is scheduled to launch in April.

About InnoVEX

InnoVEX is brand new exhibit area at COMPUTEX TAIPEI that was launched in 2016 and attracted 217 startups from 22 countries in its debut. Providing a global platform that efficiently matches international buyers and manufacturers with startups, InnoVEX also engages startups, investors, manufacturers, and industry professionals in a series of activities such as Exhibition, Pitch Contest, Forum, Networking, and Matchmaking. InnoVEX also aims to let the innovative solutions provided by the startups take smart life to a new direction and bring in more business opportunities.